Relax and Rejuvenate with Body Spa Services at Dazzling Beauty Studio
At Dazzling Beauty Studio in Narre Warren South, Victoria, we offer a range of body spa services designed to help you relax, rejuvenate, and refresh your mind, body, and soul. Our experienced team of spa therapists uses premium quality products and the latest techniques to provide you with an indulgent and luxurious spa experience.
Whether you want to relieve stress, ease muscle tension, or simply treat yourself to some self-care, our body spa services will leave you feeling renewed and refreshed. Our spa services include full-body massages, body wraps, and more for glowing skin, all designed to help you relax and rejuvenate.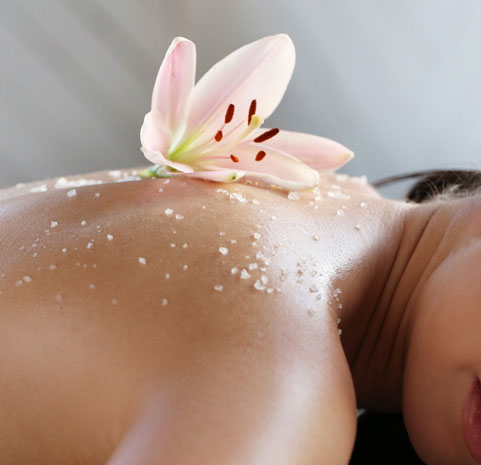 Pricing: Massages
Full Body Relaxation (60/90 MIns)
$89 / $119
Foot Massage (40 mins)
$59
Hot Stone (90 Mins)
$199
Indian Head Massage (25 mins)
$30
Back, Neck and Shoulders (30 Mins)
$59
Book Your Body Spa Appointment at Dazzling Beauty Studio Today
To book your body spa appointment appointment at Dazzling Beauty Studio, simply give us a call on 0410 227 822, or send us an email at renuka@dazzlingbeautystudio.com.au. Our friendly staff will be happy to assist you in booking a time that suits you best.
During your body spa appointment, our experienced spa therapists will work with you to determine the best spa service that suits your needs and preferences. We use only the highest quality products and the latest techniques to provide you with a personalized and indulgent spa experience.
At Dazzling Beauty Studio, we understand the importance of taking care of your mind, body, and soul, which is why we offer high-quality and affordable body spa services to suit your needs. In addition to body spa services, we also offer a range of other beauty treatments, including makeup, hair styling, and threading, all provided by our experienced and friendly team of beauticians.
Don't let stress and tension weigh you down. Book your body spa appointment at Dazzling Beauty Studio today and indulge in a luxurious and rejuvenating spa experience that will leave you feeling refreshed and renewed. Contact us today to schedule your appointment and take the first step towards a more relaxed and beautiful you.
Savrina Perren
2023-01-15
I was very happy with my make up and hair done for a wedding
Gurinayat Sandhu
2022-05-18
Dazzling Beauty Studio's make-up and hair services are incredible. My reason for visiting was because of a Year 12 Formal, and I was delighted with the result. I am glad I chose this place to do my hair and make-up. Thanks to Renuka, your work is fantastic!
Renuka is beautiful and provides an A class service at her beauty studio.. I am definitely going back.
bepasha sharma
2022-01-05
Renuka Aunty did my make up for my wedding day and she did a phenomenal job!! I couldn't be more happier. She is amazing not only professionally but also gave a personal touch to the service provided !!
I recently got my facial done from Renuka, I must admit it was one of the best facial experience I have ever got in Melbourne, I have tried few places but nothing beats this place . It was very relaxing and my skin felt so rejuvenated. Renuka really took time out to understand my skin type & my skin felt so good after the facial. Ambience was very pleasant & I would give 10 on 10 for the cleanliness & atmosphere of this place. Highly recommend this place if you're looking for best facial experience.
natasha saluja
2021-11-01
Had my facial and treading done. My eyebrows are really tricky and Renuka gave them perfect shape and that too pain free. Amazing facial, I was so relaxed and my skin is glowing.
I had a hot stone massage and it was truly relaxing and very addictive. Renuka is a thorogh professional and studio is impeccable. Highly recommended.
Archana Pottumuthu
2021-01-08
Really impressed with your work and happy for your service. completely satisfied on my big day...Highly recommend